PLANTER, HARVESTER AND CULTIVATOR
Since 2002 we have developed machinery for willow growing.
Egedal Energy Planter
JF Energy Harvester
Ortolan inter-row cultivator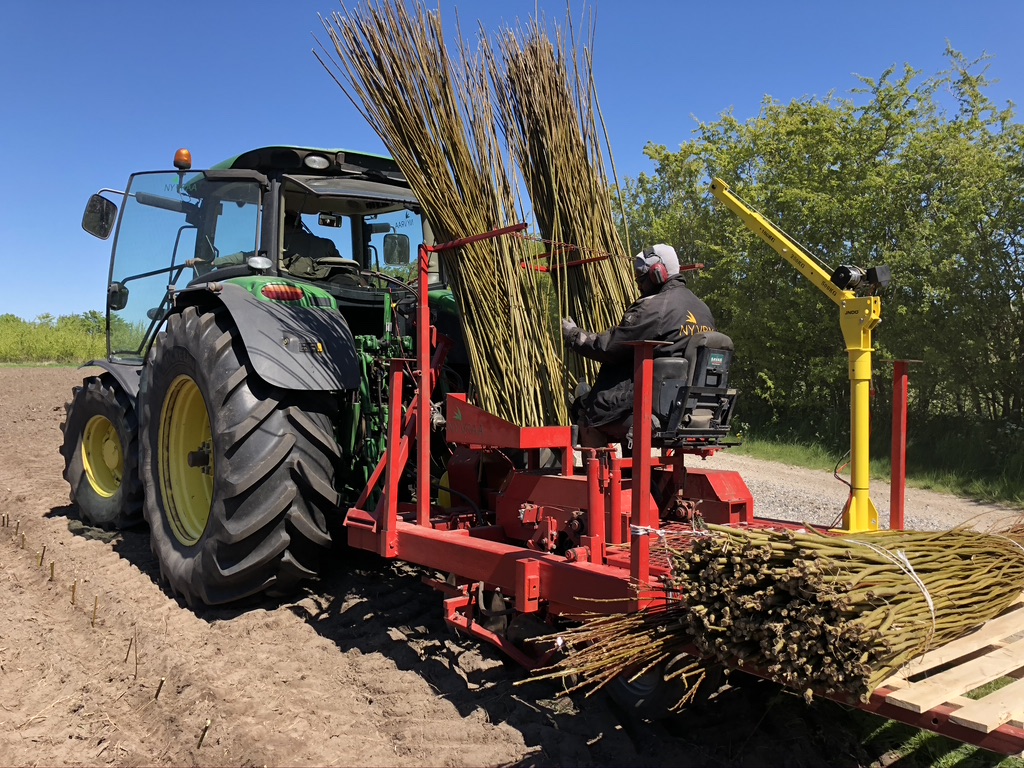 EGEDAL ENERGY PLANTER
The planting season stretches from mid-March to mid-June, and our skilled staff team is working all over the country. For this job we use planters from Egedal Maskinfabrik. In a close co-operation with Egedal Maskinfabrik we have developed the "Egedal Energy Planter", which is operating in 7 European countries plus in the US. During the last 6 years we have planted approx. 4000 ha. all over Denmark.
See the 4 row planter in action here.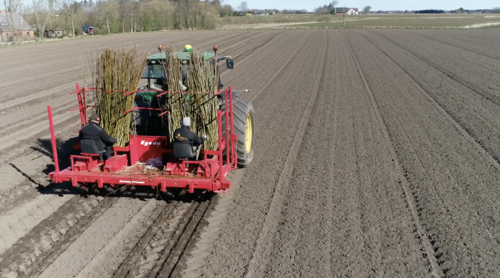 JF ENERGY HARVESTER 
For smaller areas we use our own JF Energy Harvester. JF Energy Harvester is a 2-row machine that can harvest energy willow with stems up to 5-6 cm in diameter. This is a stronger version of the 2-row Z20, that to date is our most sold machine.
The harvesting capacity is from 1-3 m3/minut - 0,3-1 ha./hour.
The harvester can be mounted on a reverse tractor os as here on a normal tractor using a "side drive".
The wagon can be pulled by the tractor/harvester or to increase the harvesting capacity use side drive wagons to collect the chips. 

See Energy Harvester in action here. 
Technical data:
- Harvest capasity: 5-6 cm. in diameter - 200 - 250 HP
- 1000 rpm on PTO
- 2300 kg.
- 160 L/min - 200 bar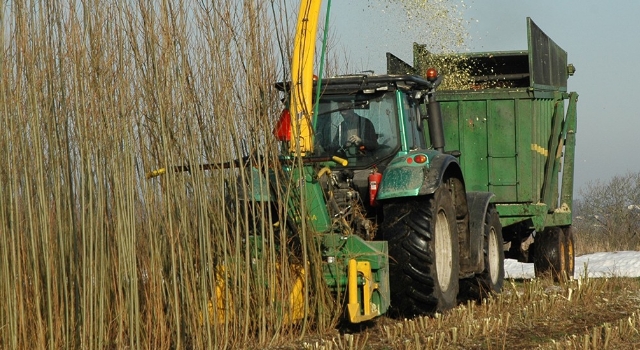 CLAAS JAGUAR 960 HARVESTER 
For larger areas we use a Claas Jaguar 960. See the harvester in action here.
ORTOLAN WILLOW CULTIVATOR
We sell a customized interline cultivator. It's essential to prepare the seed bed before planting and to maintain a proper weed control we recommend this cultivator
After 2-3 rotations the willow stoles becomes wider and wider and the cultivator is effective after every harvest to cut the rows "back into the line".
Our cultivator is available in two different sizes, the larger BC 250 and the smaller HC 250. 
HC 250 - Technical data:
- The most sold version
- Up to 1,5 ha/h
- 80-110 hp.
- 540 or. 1000 rpm - Weight: 650 kg.
BC 250 - Technical data:
- Stronger version for larger areas 
- Up to 1,5 ha/h
- Min. 100 hp.
- 1000 rpm
- Weight: 1000 kg.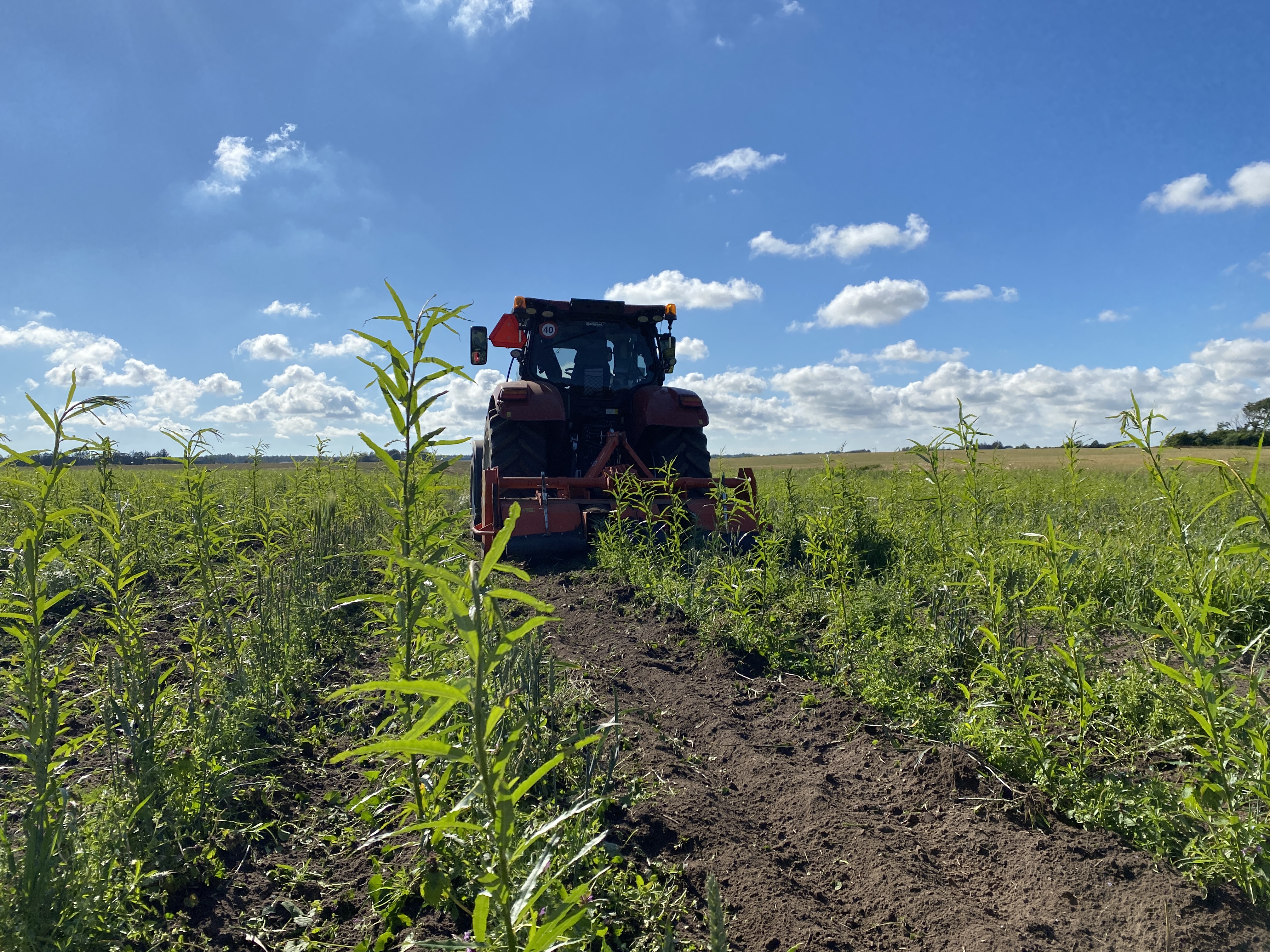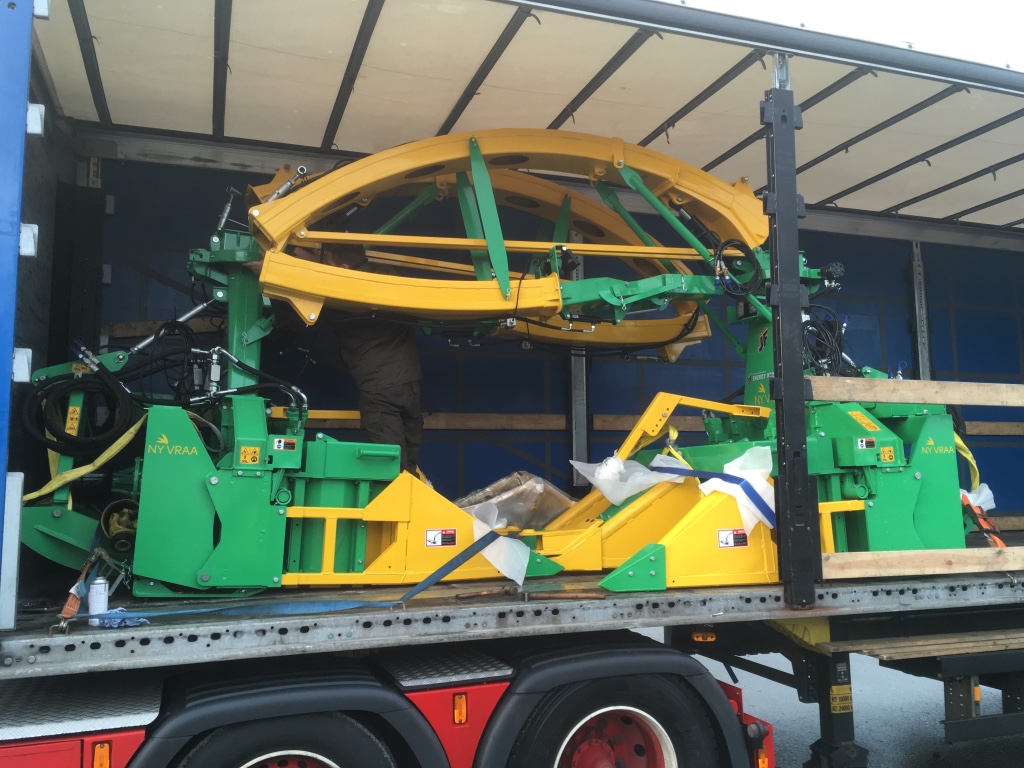 EXPORT 
Till now our harvest machinery has been sold to several countries in Europe, Canada, USA and India. It's a small world we are living in - although in India they will not be harvesting willow but something totally different. 
In addition to selling the harvest machinery, we also carry an updated spare part stock so that we can service our customers all over Europe almost from day to day. The overseas customers are serviced directly from Brazil.
We also special design and modifiy harvesters Please tell us what you need and we modify.
We ship by road, sea, air and rail.